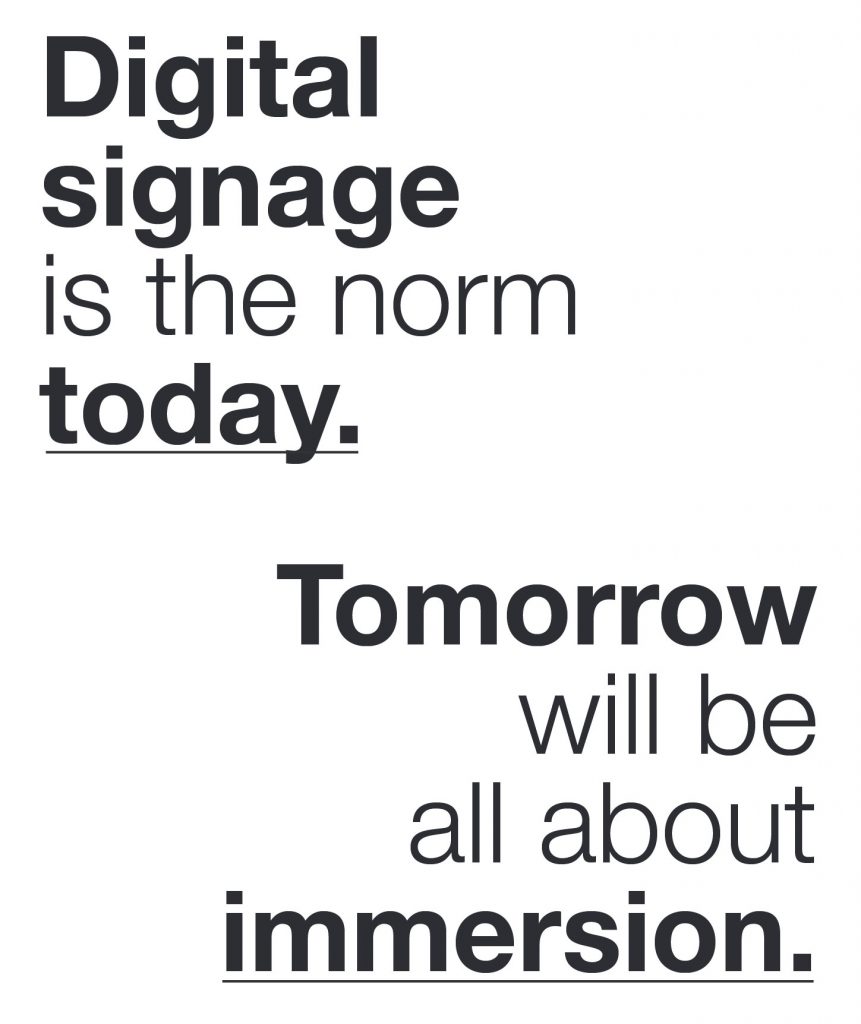 In a world full of distractions, we want to help you re-engage with your audience via digital signage solutions.
So, we've put together some advice for when you're starting the process.
Starting with; we highly recommend working with a full-service Digital Signage & Design agency to help you through the process. They should be able to help bring your ideas to life, tell you what is and isn't possible, tell you costs, plus deploy the solution for you. Keeping it all in-house with one supplier will save you a lot of pain in future, keeping the project as seamless as possible.
In saying that, that doesn't mean it is impossible using multiple suppliers. You may already have a hardware supplier, and need a new supplier for the content & interactive development. Our advice here would be to make sure the different suppliers are able to talk with one another throughout the process, and together they are deploying the right solution for you.

We like to start by really opening our clients minds up to the possibilities; which really are endless. So let's start with, in general, what is an immersive experience?
An immersive experience is one that positively engages your audience emotionally, captivating their attention with your brand. Imagine, a retail store, for example, no longer only being the purchase point. Instead, it is an arena where emotions are engaged and consumers are entertained, educated and inspired. Similarly, a classroom; no longer does it have to be a room where students are spoken at. Instead, it can be an immersive space built for wonder, where students, teachers and parents alike can search and find answers for themselves.
So, what will your immersive experience be? Read on to learn more.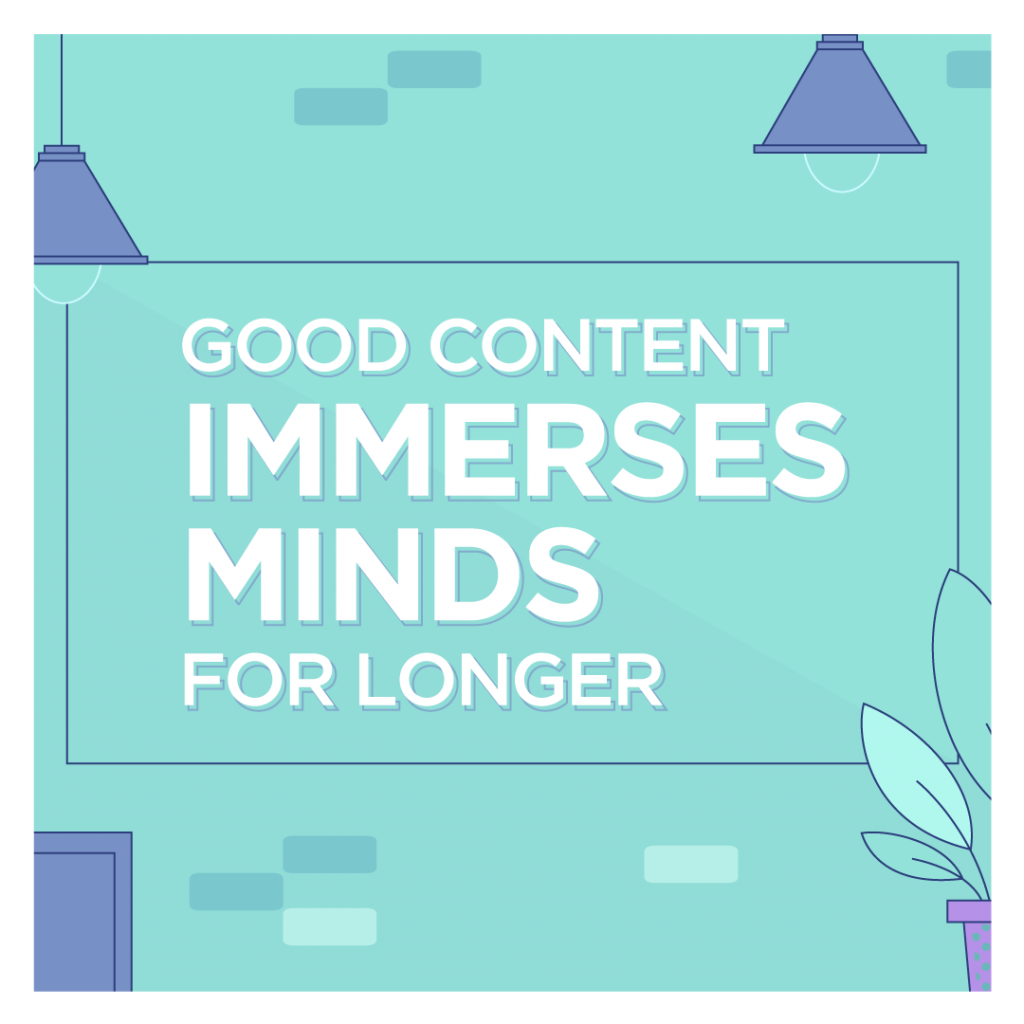 When starting the process of creating an immersive space, no matter your industry, you want to think about your purpose. Why are you implementing this? How do you imagine using it? What outcomes do you want to achieve?
Knowing your purpose, the end-result you're striving for, is key in defining what the right digital experience is for you. This might be as simple as: "We want a 'wow' interactive solution. We want it to entertain the kids as priority, yet it also be interesting enough for adults." or, "We want to motivate sales with online videos then carry this creative through to on-site, at the event itself."
From there, your Digital Signage & Design supplier(s) can handle the rest; suggesting combinations of content, software and technology to suit your needs.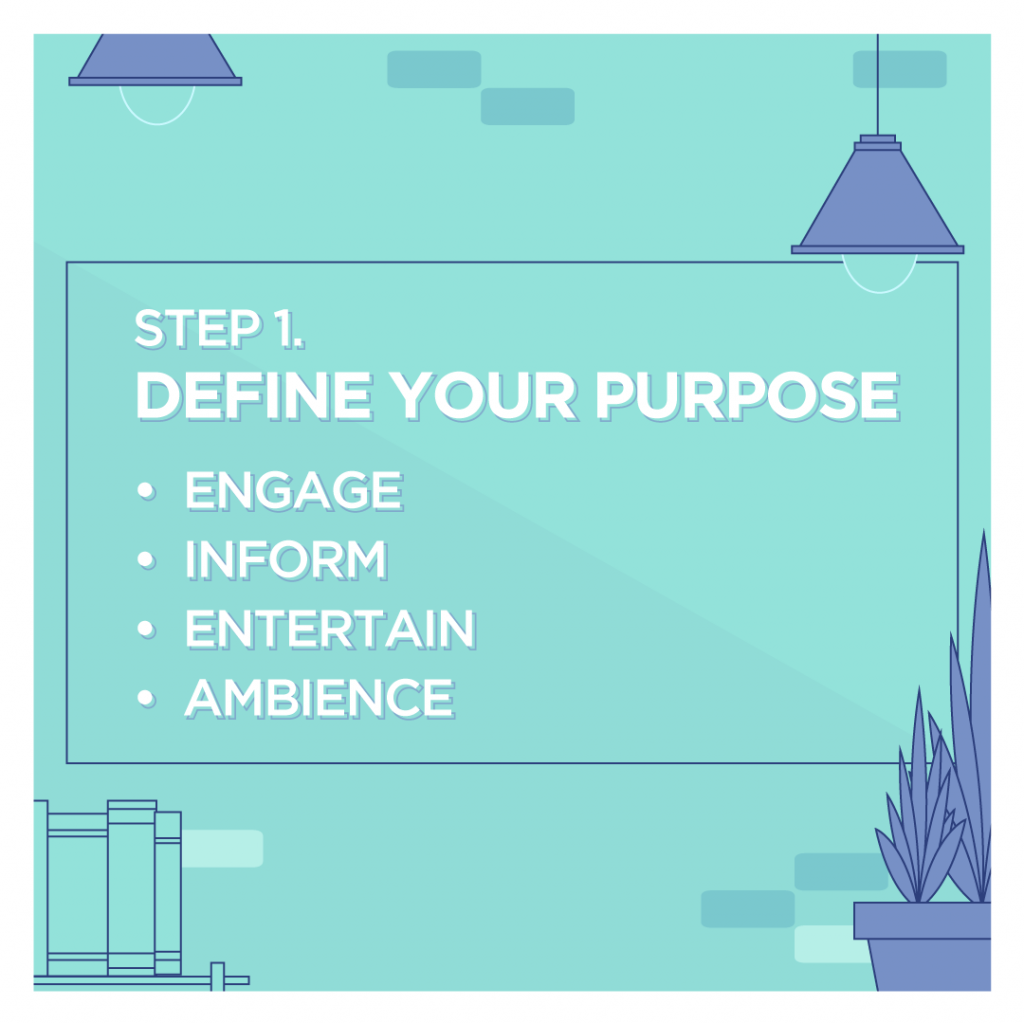 How to calculate the ROI of your immersive experience? Well, technology can help here too.
Using Video Analytics, you can receive advanced information on consumer demographics and movement. With specialised cameras and software, you can obtain valuable information to better target consumers, improve product placement and display, forecast your merchandising and control your inventory. This can be taken from a simple camera placed in-store, or from your digital solutions themselves. For example, if you have an interactive endless-aisle in-store, you can receive data on how many interactions per day, highest product search rates, etc.
Alternatively, the success of immersive experiences are often calculated via ROE (Return on Experience) rather than ROI (Return on Investment). This puts the focus on your audience; how they interact with the solution, how they feel, and what they take away from it.

INTERCONNECTED at Charlotte Douglas International Airport
America's largest data sculpture and painting, is a digital artwork that dramatically portrays the hidden troves of operational data at Charlotte Douglas International Airport (CLT) as an ever-changing suite of abstract form, colour and simulated texture. The data feeds that drive the artwork, include: global and regional air-traffic tracking software, hairline flight information, baggage handling systems and parking & ground shuttle transportation throughout the airport campus.

All Saints Anglican School are seeing a glimpse of the future here; with their state-of-the-art Wonder Room.
That said, the focal core of the Wonder Room is undoubtedly the 1×5 MultiTaction Video Wall—a forward-thinking touchscreen with built-in infrared cameras allowing for seamless touch capability across screens, unlimited points of touch and recognition of QR code markers.
The application features multiple animated background themes: Under the Sea, Out in Space and The Jungle. The goal was to encourage students to search and find information for themselves, without direct guidance or labels. The content features nine categories and hundreds of learning items hidden within numerous layers of interactivity, which are easily updated daily by staff.

Largescale Planar Videowall + Interactive Prendi Content + World Class Venue = The Harbord Diggers Interactive Wall. Check it out.

Need more help?
To learn what kind of custom immersive experience we can create for your brand or space, get in touch with us.

(07) 3844 1134
contact@prendi.com.au
prendi.com.au