As technology continues to advance, we see a shift in consumer expectations which, in turn, leads to retailers rethinking their in-store strategies. This morphing of the retail landscape isn't anything new. Every 50 years or so, retailing undergoes this kind of disruption.
With each change, the retail landscape is redefined in order to meet consumer expectations. Retailers who don't embrace the change eventually die out, forgotten, lost in amongst the more innovative companies who are driven to meet the rising consumer expectations.
A century and a half ago, around the 1850s, the growth of big cities made possible the modern department store. Fifty years later saw new formed suburbs being lined with shopping centers and specialty retailers, challenging the city-based department stores. The 1960s and 1970s saw the spread of big discount chains – Kmart, Walmart, Coles and the like.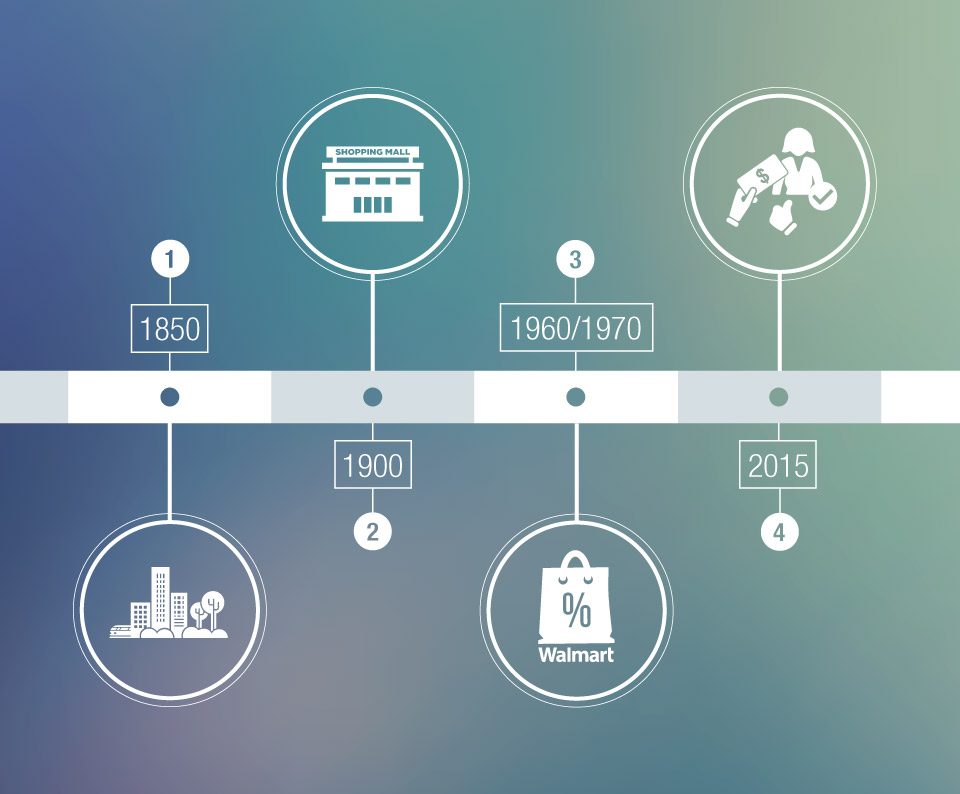 Now let's jump ahead another 50 years to today, where we are seeing yet another disruption in retail. These shopping centers, specialty retailers and big discount chains have been fiercely competing on price, especially since the introduction of e-commerce in the 1990's. Consumers have the ability to source a cheaper option efficiently, therefore price is no longer the only key factor in the consumer decision making process. Consumers are now willing to pay more for an experience. Take note, key word = experience.
Addressing this latest disruption in retail, the experience, requires the right mix of new technologies, processes and strategies designed to address the changing marketplace of consumer demands and needs.
Technology is the key enabler for meeting today's consumer expectations.
A video wall can attract attention of passers-by, no matter your brand. An interactive game can entertain your consumers. Or a touchscreen configurator can allow your consumer to visualise your product, build their own product or view your extensive range. The technology will also be of assistance to your staff in the sales process, providing extensive product details and handy hints – leaving your staff to focus on providing the human side of the consumer experience.
Basically, the possibilities with technology are endless and are continually being developed.
And, your consumers are embracing technology at a faster rate than ever before. It is now expected to not only see digital signage solutions everywhere, but to interact with them. The consumers of 2015 are demanding an interactive experience that engages and empowers them.
Retailers need to embrace this latest disruption in retail, the experience, in order to keep up with the ever-growing consumer expectations. And technology is a key part of doing so.
As featured in:
The Landscapers News
Retail Customer Experience
Digital Signage Today
CRM Daily
If you'd like to learn how to create the right Experience for your consumers, get in touch at contact@prendi.com.au