Subway is the leading choice for quick, nutritious sandwiches to feed the whole family. And with more locations than any other restaurant in the world, staying at the forefront of innovation is a must.
With digital menu boards, the unique expectations from both the customer and store owner are met, including print cost savings, improved customer experience and reduced perceived wait times of 15%.
Plus, with eye-catching animated content, digital has ten times the impact of traditional menu boards.
We started by working with Subway on their existing printed menus and customer satisfaction research. We would completely rethink their traditional menu layout to account for the new benefits of digital.
We rolled out the digital panels to over a hundred stores in Australia and New Zealand as a trial.
Just 4 months later, Subway now had enough feedback and measurable results to complete another roll-out. They initiated a brand refresh, including new designs across menu elements and tiers. We also added in more full-screen animations to further increase upselling opportunities.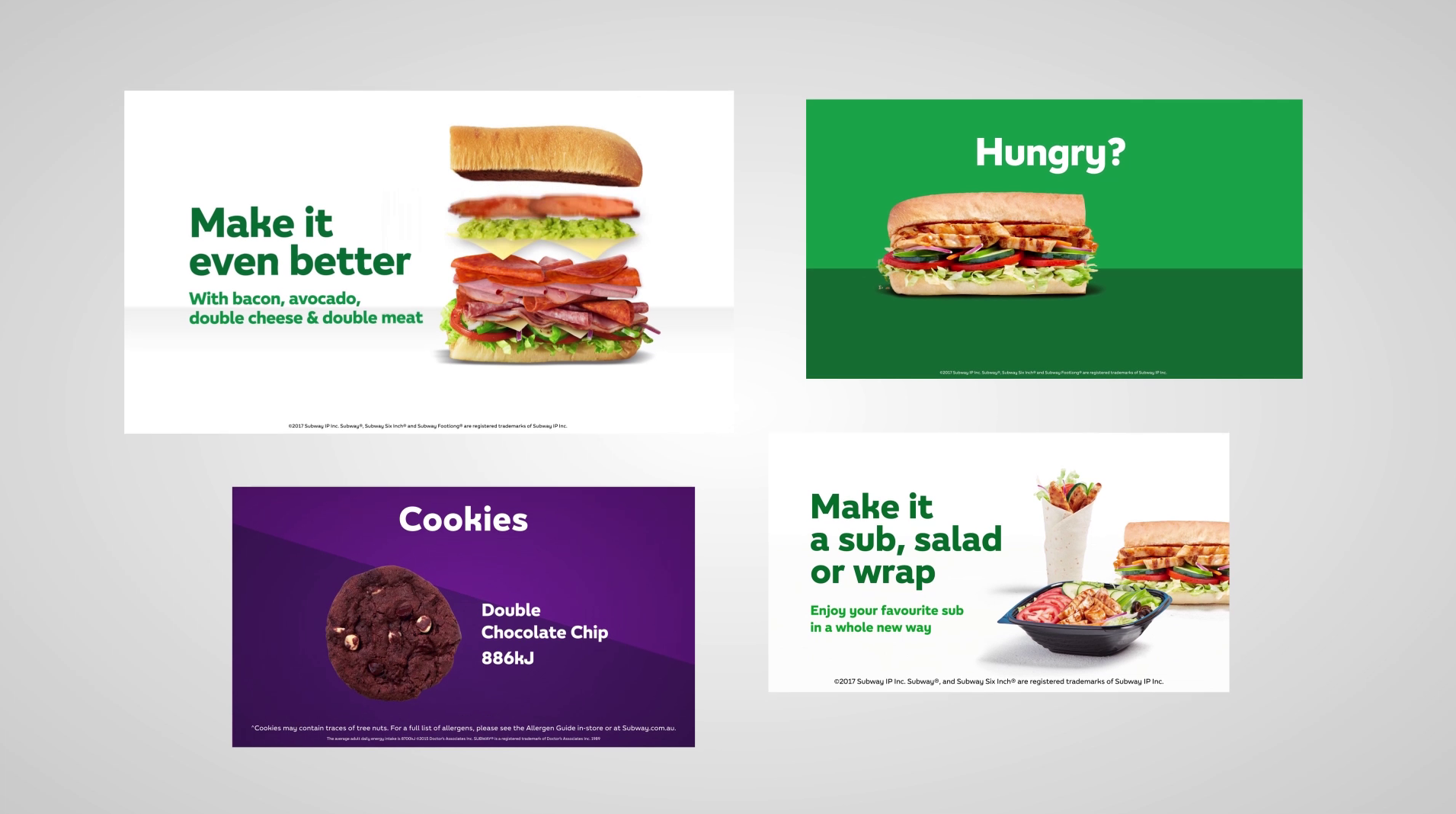 They found custom pricing per store was an important factor for franchise satisfaction. We created dynamic prices on all items and a custom backend login portal for all franchisees. This allows store owners to update their own prices online anytime, instantly updating to their menu boards. This finally allows Subway Head Office to track the prices being used across Australia and New Zealand to determine RRP functionality.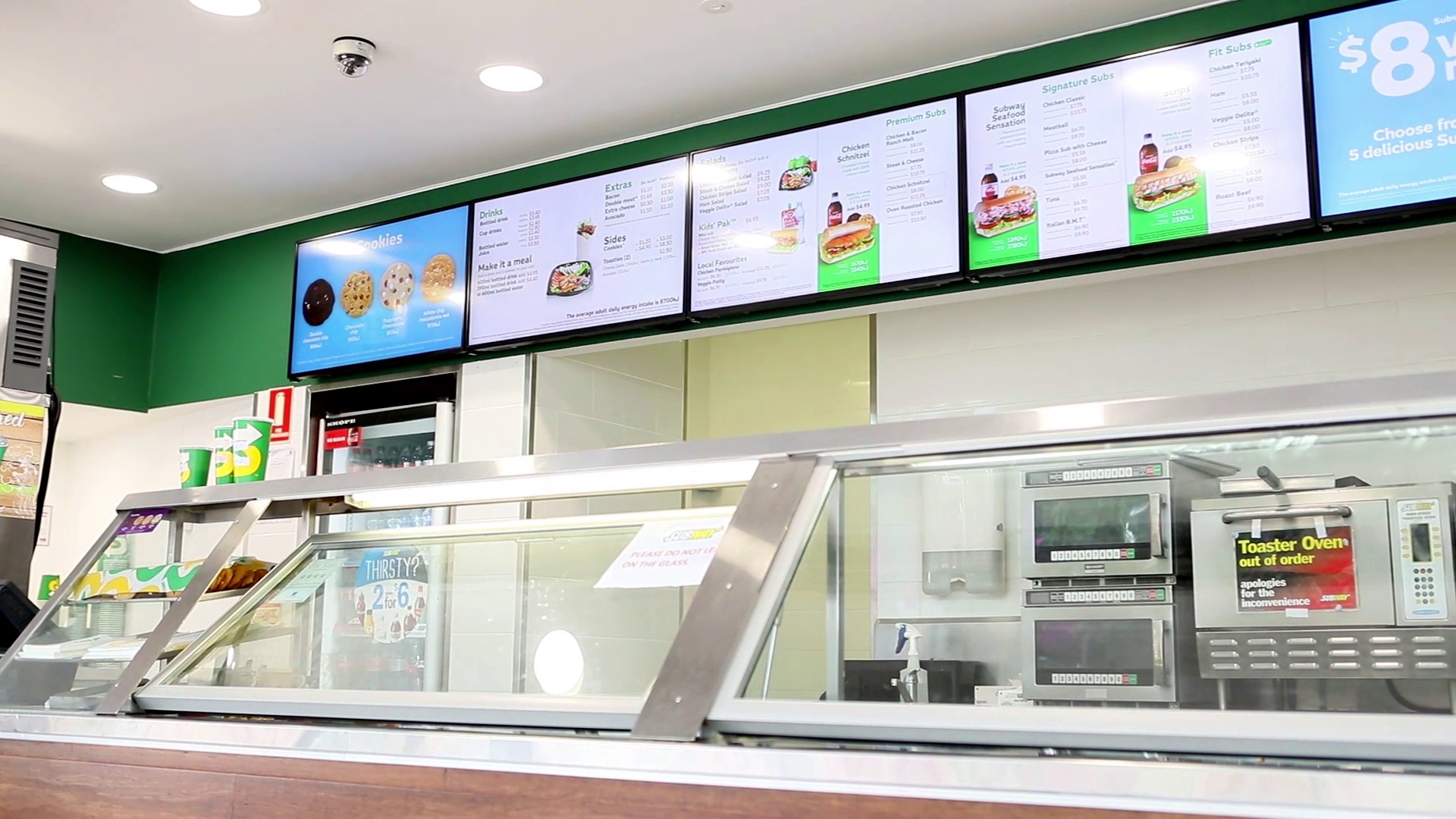 Now more engaging and dynamic than ever before, the Subway digital menu boards are a success with positive customer feedback and increases in upselling.
We are currently rolling out new stores and continue to work with Subway in staying on the cutting edge of in-store experience.
Get in touch to learn more about our dynamic, easy-to-use and cost-effective digital menu boards solutions.